"Two Groovy" is the perfect theme for throwing a child's second birthday bash! There are so many fun ways to personalize it! One of our favorite things about this party is that it can be as fun as you make it!
This theme is very interchangeable with its decor and location, which makes it great for any time of the year!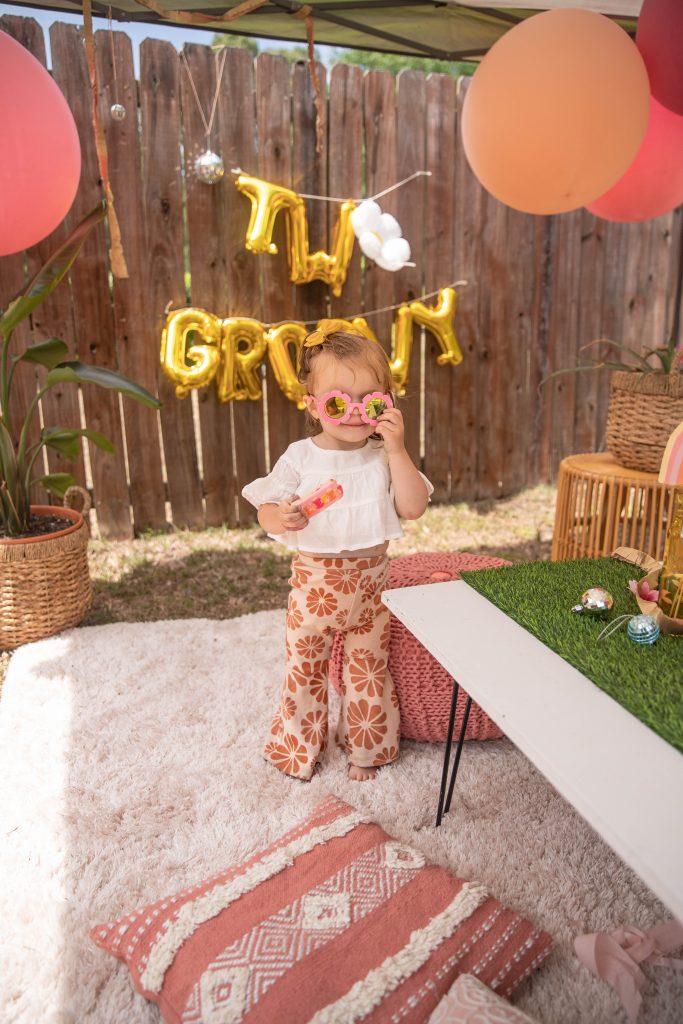 "Two Groovy" Invitations
There's no doubt that parties can be stressful. Not only is it difficult to get everything ready on time, but you have to worry about how you're going to send out the message to everyone.
If you want to make your next party a success, you'll need to plan ahead. There are two things that you should focus on when planning the perfect invitation.
First of all, you'll need to pick an invitation like this one that fits the theme. If you choose a more fun theme for the invitiation, then you can use bright colors and lots of patterns to really stand out from the crowd. Putting the theme on your invitation informs guests of how they should dress and what to expect.
You also need to consider who will be attending the party. You don't necessarily have to invite everyone in your address book. Instead, you could try inviting just close friends and family. This way, you'll know that you have plenty of guests to mingle with. And it will help you relax when you realize that most of them will already be there.
What to Wear
There are many attire options to choose from with this theme. We mainly focused on graphic tee's like this one with adorable bell bottoms and fun sunglasses. An outfit can add so much to the theme. This party is very lenient with its attire options, so just wear whatever you feel most comfortable in!
Food & Drink
If you're looking to have a fabulous day with your little one, then you should definitely consider this theme. It can be a lot of fun, but also come with a few unique challenges. For example, most people don't know how to cook for a large group of guests or even smaller crowds.
However, there are plenty of ways that you can make your own food and drinks. You just need to plan ahead and prepare everything in advance. If you want to learn more, then keep reading below. Here are some examples.
First of all, you should always consider snacks and beverages. This way, you won't feel like you're missing anything. Some of our favorite items were the "Two Groovy" themed cookies, sodas, and juices that everyone can enjoy!
Another thing that you'll need to do is to decide if you need to pre-order any items. In other words, you'll need to know your capabilities with prep time. Personally, I am no baker, so I ordered the cake and cake topper we used for the special day. Some other items include sandwich trays and fruit trays that may have to be ordered ahead of time.
Two Groovy Birthday Party Decor
If you're planning a second birthday party for your child, then you might be wondering how you can make it special. Here is a guide that explains some ideas for groovy decorations to create a fun atmosphere at the party.
One of the first things you need to know is that you shouldn't go overboard when you're decorating. If you use too many items, then you'll end up spending more money than you planned. The main pieces of decor we used was this balloon garland with the backdrop. It was the perfect place for photos and fit the theme very well.
We loved the idea of incorporating fun colors and themes with vibes that go back decades! It keeps the atmosphere alive and is a source of entertainment for all ages! Some of my favorite decorations include lots of flowers and peace sign items. The more colors, the better!